You are currently browsing the category archive for the 'Opinion' category.
Tonight, thousands of Australians will switch off their lights for Earth Hour. They will be joined by millions of people around the world united by their concern for climate change. Whether or not you will one of those turning the lights off tonight, I ask you to switch on your social conscience.
While most people in the developed world have the luxury of participating in a self-imposed blackout for an hour, billions of people in developing countries have no choice. For them, even fossil fuels are too expensive.
"In difficult ground, keep steadily on the march; On hemmed-in ground, resort to stratagem; On desperate (death) ground, fight." – Sun Tzu (544–496 BC)
"The ancient commanders of armies, who well knew the powerful influence of necessity, and how it inspired the soldiers with the most desperate courage, neglected nothing to subject their men to such pressure" – Niccolò Machiavelli (1469–1527)
If an election were held now the Labor party would be swept from office. Polling released yesterday confirms that the Gillard government has taken a hit since launching its push for a national carbon price. Both Nielsen and Essential polls show that the Labor's primary vote is down, so too is PM Gillard's approval rating—the lowest since taking the leadership. The latest polling comes just one week after Newspoll showed Labor's primary vote at an historic low of 30 per cent.
When it comes to the carbon pricing agenda, PM Gillard and her Labor government are fighting on death ground—the terrain that the military strategist Sun Tzu described more than two thousand years ago in The Art of War. As The Australian's Paul Kelly notes, Gillard "has no viable option but to press ahead with her carbon price policy … to retreat would repeat the mistake that ruined Kevin Rudd's prime ministership."
If there has been a time for Labor to unite and fight, it is now.
Published by ABC's The Drum.
The climate change policy debate was reignited last week with Prime Minister Julia Gillard committing to introduce a carbon price from July 1, 2012.
At the start of February, it seemed Prime Minister Gillard was gambling with her climate credibility by adopting a carbon price-only policy. Now, just a few weeks later, and Julia Gillard is gambling with no less than that, her political future, and the future of our planet.
Gillard's strategy draws a parallel with John Howard's GST. While shock jock Alan Jones accuses the Prime Minister of lying (remember that cringe-worthy 'JuLIAR' jibe?), the argument is not as potent as critics think. Surely Alan Jones would remember that in 1995 John Howard said 'There's no way that GST will ever be part of our policy… never, ever. It's dead.' As we know, it was Howard who won the 1998 election on the pledge to introduce a GST and did just that in 2000. Gillard is betting that delivering a domestic policy achievement, like Howard, will trump flip flopping in the eyes of the public.
Countering the onslaught of the Abbott-led Coalition and the greenhouse mafia is a great challenge to Labor's agenda. To blunt these attacks Labor must look beyond the support of the large environment groups, that some argue are 'impotent', and the clean-tech industry that is still in its infancy. Labor must demonstrate to the public that it's serious about the climate change challenge and invest carbon tax revenue to projects that create jobs and help build a domestic clean technology industry. Without this transparent allocation of tax revenue, Labor's carbon price push could go the same way as Rudd's mining super profits tax.
Published by ABC Environment.
At her recent National Press Club address, Prime Minister Julia Gillard rationalised Labor's decision to cut its investment in renewable energy to fund the flood levy on the basis that these policies "are no longer necessary" with a carbon price. Last week, addressing the Committee for Economic Development of Australia, Gillard argued that "a carbon price will drive another sweeping technological revolution like Information Technology did in the 1980s and 90s."
Both cases reveal that those advising the PM grossly misunderstand climate and energy policy.
Published by ABC's The Drum.
As climate change advocates start yet another busy year fighting for national climate legislation, new Essential Research polling reveals that the issue is still a low priority for the electorate.
The poor polling performance not only complicates things for those who support measures that address the climate crisis, but also for Prime Minister Julia Gillard, who has staked her leadership on implementing a carbon price in the next term of government.
A meagre 10 per cent identify climate change as a top tier concern in the first public polling of 2011 to canvass voter priorities. At a time when climate change should be a high priority for Australians, concern for the issue has dropped six points in 12 months and is ranked a woeful tenth out of 13 issues.* Both the Gillard government and the climate movement will want to turn the poor polling around.
The temptation of some climate activists will be to ramp-up the apocalyptic rhetoric, however this tactic risks alienating the public further. Research published by the University of California Berkeley last December argued that "Dire messages warning of the severity of global warming and its presumed dangers can backfire, paradoxically increasing skepticism about global warming by contradicting individuals' deeply-held beliefs that the world is fundamentally just" (PDF). In other words, it's easier for the public to switch off than to engage with climate change when it is presented as an insurmountable problem.
So what's the alternative? How do we avoid this trap while achieving good outcomes for climate change and renewable energy?
Published by Climate Spectator.
This week, the Labor government's Multi-Party Climate Change Committee (MPCCC) agreed to a set of principles to guide the development of a national carbon-pricing model. While a carbon pricing legislation is a worthy pursuit that will make fossil fuels more expensive, we must not forget that a carbon price alone is not enough to deal with the climate crisis. The mechanism has several limitations that inhibit the deployment of clean energy infrastructure.
Earlier in the year the Head of the Energy Technology Policy Division for the International Energy Agency Peter Taylor argued, "…a price on carbon is needed to send a strong signal to the market, but it's unlikely this will be enough to transform our energy system. Other policies will be needed to support technology development and deployment." To ensure effective climate change mitigation and the transformation of our energy system, the Gillard government and MPCCC must be cognisant of the limitations of carbon prices and include additional policies in next year's climate and energy agenda.
The best public policy approach is to reverse the hierarchy between carbon price and the so-called 'complementary measures', such as a feed in tariff, efficiency standards, public infrastructure investments and industry development. An effective carbon price will be the measure that best complements a whole-of-sector reform plan for energy generation, distribution and consumption. After all, Australia must effectively transition its whole energy system to renewable sources as soon as possible.
Published by ABC's The Drum.
Climate change is a wicked problem. It will take an unparalleled amount of human effort to address.
While it's important for the public to be aware of the risks of runaway climate change, focusing narrowly on threats and evoking apocalyptic rhetoric, as Melbourne writer Doug Hendrie did yesterday, is not helpful. It might be good for scaring the general public senseless, but does not create the conditions needed to deliver action on climate change. For that we need a positive vision of our future.
Published by the ABC, Australia's national broadcaster.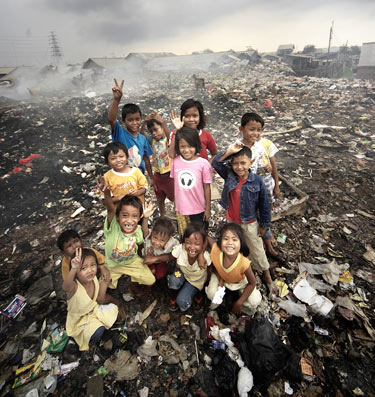 The latest round of international climate change negotiations is now underway in the Mexican resort town Cancún. After the disappointing outcome at last year's UNFCCC negotiations in Copenhagen there is a notable enthusiasm gap for the 16th Conference of the Parties (COP 16). Nonetheless, hundreds of politicians, government officials, activists and lobbyists from around the world have gathered in Cancún to work towards a global agreement on climate change.
On the eve of COP 16, the Nobel-winning environmental activist Wangari Maathai challenged us all to keep climate change in perspective. 'If we are to help steer the world through this uncertainty, we must be clear that climate change, though important, is only one part of the puzzle,' Maathai wrote in The Guardian.
'If we truly want to tackle climate change, poverty and conflict we need to think holistically. We need to, as Ban Ki-moon said at the launch of the UN global sustainability panel, "think big, connecting the dots between poverty, energy, food, water, environmental pressure and climate change."'

'Focusing on only one dot means that we lose sight of the bigger picture.'
Maathai adds:
'[The UNFCCC] negotiations are about more than climate change – we need to find reason to trust each other so that we can find a new way of working together to tackle the connected global challenges we face. Our failure to link these issues affects us all.'
This is great sentiment, and I agree that we need to pay more attention to the interconnected nature of the challenges facing humankind, but what would this approach look like?
Published by the National Times.
The silver bullet view of carbon pricing is a common theme in Australian climate change policy debates. It is argued that by establishing domestic carbon price signals the nation will reduce its greenhouse gas emissions and address the challenge of climate change. International examples of carbon pricing initiatives are often cited in these debates. Unfortunately, incomplete accounts of them hide important lessons for policymakers at home. A recent opinion piece by Dr Peter Wood and Paul Burke of the Australian National University is no exception.
Wood and Burke present several international cases where carbon pricing is now operating, or is on the cards, to make the case that Australia is behind many nations in adopting such measures. While this contention is correct, Wood and Burke do not consider whether the carbon pricing measures adopted abroad have been effective. They do not consider the initiatives that preceded carbon pricing proposals or the fact that carbon taxes are often used to generate revenue rather than creating a price signal for the private sector.
Published by the ABC, Australia's National Broadcaster.
Fresh questions about the efficacy of an emissions trading scheme have been raised, after a new analysis by the UK-based non-government organisation, Sandbag, revealed major flaws with the European Union's emissions trading scheme. This comes as the debate about climate change policy and carbon pricing gathers pace in Australia.
The Cap or Trap? (pdf) report finds that the second phase of the European ETS will fail to deliver significant carbon reductions. This will be a surprising outcome for many Australians who have been led to believe that emissions trading is 'decarbonising' Europe. According to report author Damien Morris:
…the ETS is on course to require savings of, at best, a miniscule 32 million tonnes of emissions between 2008-2012, despite covering 12,000 installations and 1.9 billion tonnes of emissions annually. Regulating a single power station over the same period could have had a greater impact.