You are currently browsing the tag archive for the 'Climate Change' tag.
Published by ABC Environment.
At her recent National Press Club address, Prime Minister Julia Gillard rationalised Labor's decision to cut its investment in renewable energy to fund the flood levy on the basis that these policies "are no longer necessary" with a carbon price. Last week, addressing the Committee for Economic Development of Australia, Gillard argued that "a carbon price will drive another sweeping technological revolution like Information Technology did in the 1980s and 90s."
Both cases reveal that those advising the PM grossly misunderstand climate and energy policy.
Prime Minister Julia Gillard has reframed her government's carbon pricing agenda in an attempt to tap into the chief concerns of the electorate. Rather than making the case for climate legislation with the Great Barrier Reef-destroying rhetoric of her predecessor Kevin Rudd, Gillard is presenting climate change as an economic opportunity. In the words of political commentator Annabel Crabb, the government is '…replacing morality with economics.'
Published by ABC's The Drum.
As climate change advocates start yet another busy year fighting for national climate legislation, new Essential Research polling reveals that the issue is still a low priority for the electorate.
The poor polling performance not only complicates things for those who support measures that address the climate crisis, but also for Prime Minister Julia Gillard, who has staked her leadership on implementing a carbon price in the next term of government.
A meagre 10 per cent identify climate change as a top tier concern in the first public polling of 2011 to canvass voter priorities. At a time when climate change should be a high priority for Australians, concern for the issue has dropped six points in 12 months and is ranked a woeful tenth out of 13 issues.* Both the Gillard government and the climate movement will want to turn the poor polling around.
The temptation of some climate activists will be to ramp-up the apocalyptic rhetoric, however this tactic risks alienating the public further. Research published by the University of California Berkeley last December argued that "Dire messages warning of the severity of global warming and its presumed dangers can backfire, paradoxically increasing skepticism about global warming by contradicting individuals' deeply-held beliefs that the world is fundamentally just" (PDF). In other words, it's easier for the public to switch off than to engage with climate change when it is presented as an insurmountable problem.
So what's the alternative? How do we avoid this trap while achieving good outcomes for climate change and renewable energy?
Following the trend of the last several years, climate change will be a key political issue in the year 2011. The Gillard government's Multi-Party Climate Change Committee and the quest for a comprehensive climate change policy will drive the debate in Australia. On the international front, the UNFCCC process and seemingly endless negotiations will once again spark interest and argument. And that's just what we know.
The Real Ewbank was launched in 2010 to compile my writing on these matters. To kick off 2011, I thought I'd share with you the most popular posts of the last year. I'll be back with more analysis of domestic and international climate change politics soon, but for now, thanks for reading!
Published by ABC's The Drum.
Climate change is a wicked problem. It will take an unparalleled amount of human effort to address.
While it's important for the public to be aware of the risks of runaway climate change, focusing narrowly on threats and evoking apocalyptic rhetoric, as Melbourne writer Doug Hendrie did yesterday, is not helpful. It might be good for scaring the general public senseless, but does not create the conditions needed to deliver action on climate change. For that we need a positive vision of our future.
Tonight in Melbourne, Australia's leading journalists will gather for the annual Walkley Awards—the profession's highest honour.
Noting the absence of a Walkley that recognises excellence in environmental journalism, leading figures in national climate and energy debates have signed an open letter to the Walkley Advisory Board, calling for a new award to fill this critical gap in 2011.
I encourage you to read the statement below which featured in Crikey's subscriber email today. As a signatory, I hope the letter contributes to the creation of a Walkley for Australia's outstanding environmental journalists sooner rather than later.
Published by the ABC, Australia's national broadcaster.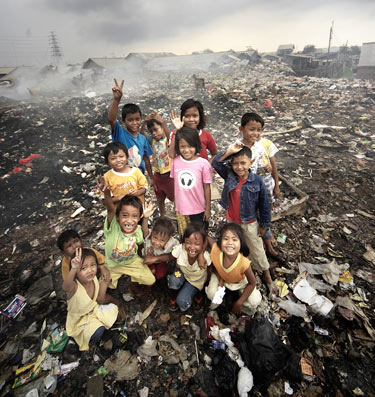 The latest round of international climate change negotiations is now underway in the Mexican resort town Cancún. After the disappointing outcome at last year's UNFCCC negotiations in Copenhagen there is a notable enthusiasm gap for the 16th Conference of the Parties (COP 16). Nonetheless, hundreds of politicians, government officials, activists and lobbyists from around the world have gathered in Cancún to work towards a global agreement on climate change.
On the eve of COP 16, the Nobel-winning environmental activist Wangari Maathai challenged us all to keep climate change in perspective. 'If we are to help steer the world through this uncertainty, we must be clear that climate change, though important, is only one part of the puzzle,' Maathai wrote in The Guardian.
'If we truly want to tackle climate change, poverty and conflict we need to think holistically. We need to, as Ban Ki-moon said at the launch of the UN global sustainability panel, "think big, connecting the dots between poverty, energy, food, water, environmental pressure and climate change."'

'Focusing on only one dot means that we lose sight of the bigger picture.'
Maathai adds:
'[The UNFCCC] negotiations are about more than climate change – we need to find reason to trust each other so that we can find a new way of working together to tackle the connected global challenges we face. Our failure to link these issues affects us all.'
This is great sentiment, and I agree that we need to pay more attention to the interconnected nature of the challenges facing humankind, but what would this approach look like?
Recently, the Climate Institute released a report comparing the climate and energy policies of six major economies. The joint Climate Institute/Vivid Economics report (PDF) calculates the 'carbon price equivalents' of non-price-based initiatives like clean energy investments, renewable energy mandates, feed-in tariffs, and other regulatory measures, for example. Whether it makes sense to shoehorn these distinct policies into the carbon price model is worthy of discussion, but for now I'd like to look at the key talking point in the communications surrounding this report.
The Climate Institute claim that carbon pricing is key for 'driving competitiveness in the clean energy economy.' This might be the case. But is it the same thing as driving progress towards a clean energy economy? To gain a perspective on this question, I asked leading energy policy expert Alan Pears what he thought.
Published by the National Times.
The silver bullet view of carbon pricing is a common theme in Australian climate change policy debates. It is argued that by establishing domestic carbon price signals the nation will reduce its greenhouse gas emissions and address the challenge of climate change. International examples of carbon pricing initiatives are often cited in these debates. Unfortunately, incomplete accounts of them hide important lessons for policymakers at home. A recent opinion piece by Dr Peter Wood and Paul Burke of the Australian National University is no exception.
Wood and Burke present several international cases where carbon pricing is now operating, or is on the cards, to make the case that Australia is behind many nations in adopting such measures. While this contention is correct, Wood and Burke do not consider whether the carbon pricing measures adopted abroad have been effective. They do not consider the initiatives that preceded carbon pricing proposals or the fact that carbon taxes are often used to generate revenue rather than creating a price signal for the private sector.
Published by the ABC, Australia's National Broadcaster.
Fresh questions about the efficacy of an emissions trading scheme have been raised, after a new analysis by the UK-based non-government organisation, Sandbag, revealed major flaws with the European Union's emissions trading scheme. This comes as the debate about climate change policy and carbon pricing gathers pace in Australia.
The Cap or Trap? (pdf) report finds that the second phase of the European ETS will fail to deliver significant carbon reductions. This will be a surprising outcome for many Australians who have been led to believe that emissions trading is 'decarbonising' Europe. According to report author Damien Morris:
…the ETS is on course to require savings of, at best, a miniscule 32 million tonnes of emissions between 2008-2012, despite covering 12,000 installations and 1.9 billion tonnes of emissions annually. Regulating a single power station over the same period could have had a greater impact.