You are currently browsing the tag archive for the 'Renewable Energy' tag.
Published by ABC's The Drum.
Climate change is a wicked problem. It will take an unparalleled amount of human effort to address.
While it's important for the public to be aware of the risks of runaway climate change, focusing narrowly on threats and evoking apocalyptic rhetoric, as Melbourne writer Doug Hendrie did yesterday, is not helpful. It might be good for scaring the general public senseless, but does not create the conditions needed to deliver action on climate change. For that we need a positive vision of our future.
Tonight in Melbourne, Australia's leading journalists will gather for the annual Walkley Awards—the profession's highest honour.
Noting the absence of a Walkley that recognises excellence in environmental journalism, leading figures in national climate and energy debates have signed an open letter to the Walkley Advisory Board, calling for a new award to fill this critical gap in 2011.
I encourage you to read the statement below which featured in Crikey's subscriber email today. As a signatory, I hope the letter contributes to the creation of a Walkley for Australia's outstanding environmental journalists sooner rather than later.
Published by the ABC, Australia's national broadcaster.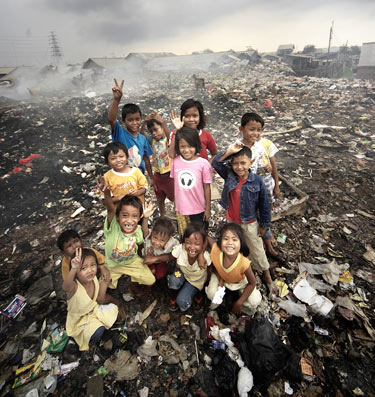 The latest round of international climate change negotiations is now underway in the Mexican resort town Cancún. After the disappointing outcome at last year's UNFCCC negotiations in Copenhagen there is a notable enthusiasm gap for the 16th Conference of the Parties (COP 16). Nonetheless, hundreds of politicians, government officials, activists and lobbyists from around the world have gathered in Cancún to work towards a global agreement on climate change.
On the eve of COP 16, the Nobel-winning environmental activist Wangari Maathai challenged us all to keep climate change in perspective. 'If we are to help steer the world through this uncertainty, we must be clear that climate change, though important, is only one part of the puzzle,' Maathai wrote in The Guardian.
'If we truly want to tackle climate change, poverty and conflict we need to think holistically. We need to, as Ban Ki-moon said at the launch of the UN global sustainability panel, "think big, connecting the dots between poverty, energy, food, water, environmental pressure and climate change."'

'Focusing on only one dot means that we lose sight of the bigger picture.'
Maathai adds:
'[The UNFCCC] negotiations are about more than climate change – we need to find reason to trust each other so that we can find a new way of working together to tackle the connected global challenges we face. Our failure to link these issues affects us all.'
This is great sentiment, and I agree that we need to pay more attention to the interconnected nature of the challenges facing humankind, but what would this approach look like?
Recently, the Climate Institute released a report comparing the climate and energy policies of six major economies. The joint Climate Institute/Vivid Economics report (PDF) calculates the 'carbon price equivalents' of non-price-based initiatives like clean energy investments, renewable energy mandates, feed-in tariffs, and other regulatory measures, for example. Whether it makes sense to shoehorn these distinct policies into the carbon price model is worthy of discussion, but for now I'd like to look at the key talking point in the communications surrounding this report.
The Climate Institute claim that carbon pricing is key for 'driving competitiveness in the clean energy economy.' This might be the case. But is it the same thing as driving progress towards a clean energy economy? To gain a perspective on this question, I asked leading energy policy expert Alan Pears what he thought.
At the weekend, The Age reported that increased alcohol prices are driving many young people* to switch to the party drug ecstasy.
A new phenomenon of young people 'switching' to the increasingly cheap party drug ecstasy has been fuelled by rising alcohol prices, according to drug researchers, nightclub owners and the people themselves…

'It is cheaper and convenient to use pills,' said Professor Jake Najman, director of the University of Queensland's Alcohol and Drug Research and Education Centre. 'A lot of young people are making that choice to switch between alcohol and ecstasy. Pills can be cheaper, there is no question.'
Many readers will be thinking 'what the hell does ecstasy have to do with climate change policy?'—the frequently discussed topic of this blog. The answer is simple: the case highlights the unintended consequences of pricing-based policy and the substitution effect.
Published by the National Times.
The silver bullet view of carbon pricing is a common theme in Australian climate change policy debates. It is argued that by establishing domestic carbon price signals the nation will reduce its greenhouse gas emissions and address the challenge of climate change. International examples of carbon pricing initiatives are often cited in these debates. Unfortunately, incomplete accounts of them hide important lessons for policymakers at home. A recent opinion piece by Dr Peter Wood and Paul Burke of the Australian National University is no exception.
Wood and Burke present several international cases where carbon pricing is now operating, or is on the cards, to make the case that Australia is behind many nations in adopting such measures. While this contention is correct, Wood and Burke do not consider whether the carbon pricing measures adopted abroad have been effective. They do not consider the initiatives that preceded carbon pricing proposals or the fact that carbon taxes are often used to generate revenue rather than creating a price signal for the private sector.
Published at Crikey's environment blog, Rooted.
It's time for the government and climate change advocates to stop obsessing over carbon pricing and get behind an investment-centred climate policy.
Polling released last week, as PM Gillard announced the members of her government's Carbon Pricing Climate Change Committee, showed that just 37% of Australians think it is very important to implement an ETS (or other carbon-pricing measures) to address climate change. When we consider the prominence of emissions trading in contemporary climate change policy debates in Australia, it is fair to say the measure is still struggling to win strong public support.
Published by the ABC, Australia's National Broadcaster.
Fresh questions about the efficacy of an emissions trading scheme have been raised, after a new analysis by the UK-based non-government organisation, Sandbag, revealed major flaws with the European Union's emissions trading scheme. This comes as the debate about climate change policy and carbon pricing gathers pace in Australia.
The Cap or Trap? (pdf) report finds that the second phase of the European ETS will fail to deliver significant carbon reductions. This will be a surprising outcome for many Australians who have been led to believe that emissions trading is 'decarbonising' Europe. According to report author Damien Morris:
…the ETS is on course to require savings of, at best, a miniscule 32 million tonnes of emissions between 2008-2012, despite covering 12,000 installations and 1.9 billion tonnes of emissions annually. Regulating a single power station over the same period could have had a greater impact.
Yesterday, it was reported BHP Billiton chief executive Marius Kloppers supports a price on carbon. The news was a welcome development for climate change advocates, particularly for those who prefer carbon pricing as the key mechanism for reducing Australia's carbon emissions.
While it's true that Kloppers did discuss a carbon price and make recommendations for such a policy in his address to the Australian British Chamber of Commerce, the widely circulated soundbite–'BHP Boss calls for carbon price'–does not adequately reflect Mr Kloppers' broader comments about change policy.
Published by The Punch.
The drama of the 2010 federal election came to an end as the independent MPs Rob Oakeshott and Tony Windsor threw their support behind Labor. This has an immediate impact on Australian climate policy.
A Gillard minority government promises a new cross-party Climate Change Committee to spearhead carbon-pricing legislation in the next term of government. This agenda will face stiff opposition, but with the right design, it can help move Australia towards a low-carbon economy.